60 Second Coffee Tips is a weekly video series in which each minute long episode covers a single tip that might be relevant to someone working in coffee. Some weeks that might be a cupping tip, other weeks that might be a roasting tip, or it could be something in any other relevant topic area. The idea is to provide something quick to watch and with advice you can start using immediately.
Each episode will also feature a companion blog post that can go into a little more depth than a 60 second video allows. These posts will be collected here. Check back every Monday for a new episode or subscribe to the N3Roaster YouTube channel to get an email notification as soon as each new episode is released.
I hope you enjoy this series. I've been having fun creating it.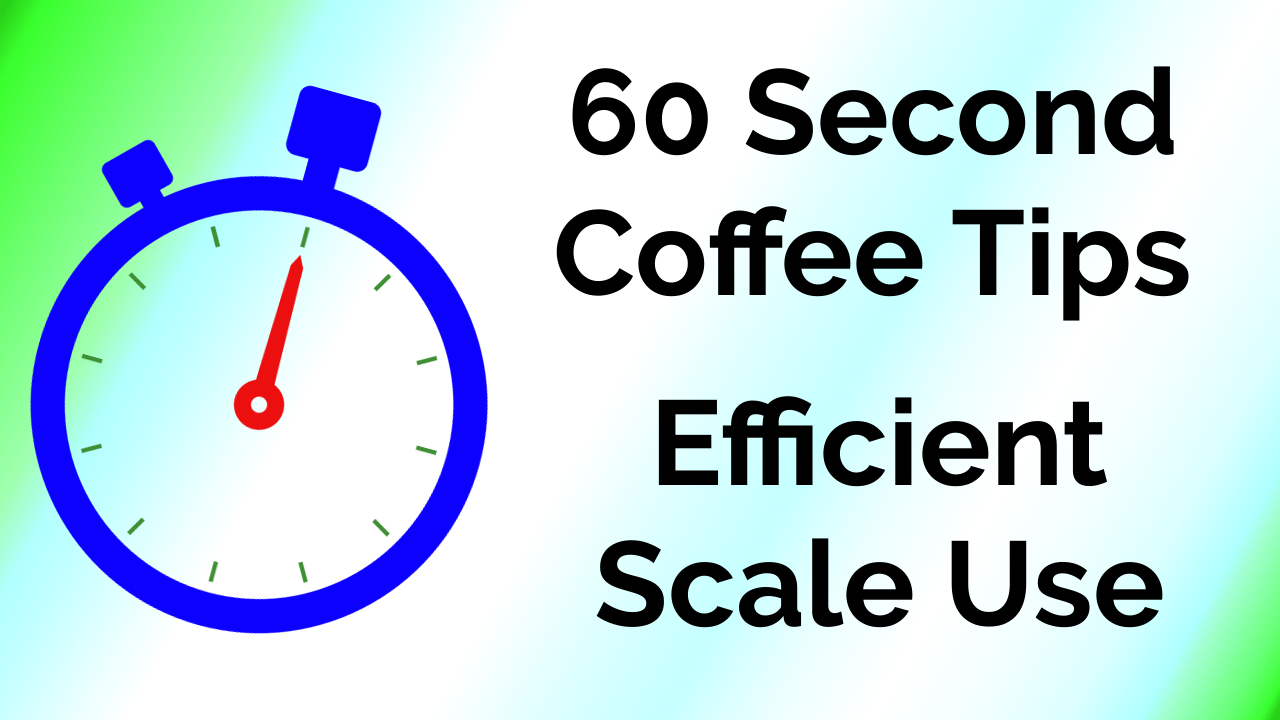 When cupping coffees, consistency is incredibly important. If you're evaluating pre-purchase samples you want to make sure that you're roasting those coffees consistently so that differences that you observe in the cup are due to differences in the coffee and not differences in how those coffees were roasted. If you're evaluating multiple roast levels for product development, you want to make sure that the differences that you're tasting are due to differences in how the coffee was roasted and not differences in how the coffee was extracted. For any evaluation along these lines, having at least a company standard that is executed consistently is important for getting reliably useful observations from those evaluations and for having the ability to compare those observations with results from similar past evaluation sessions. I've written previously about figuring out what those standards should be.
If you listen to roasters talk about how they approach roasting a new coffee, you might hear about how they cupped a pre-purchase sample and observed interesting flavors. You might hear how measurements of physical properties of that coffee informed the approach they took in terms of where in the roast to apply more or less heat. You might hear various popular roasting theories regurgitated or talk about the general shape of the graph. But there are severe limitations to any of these approaches.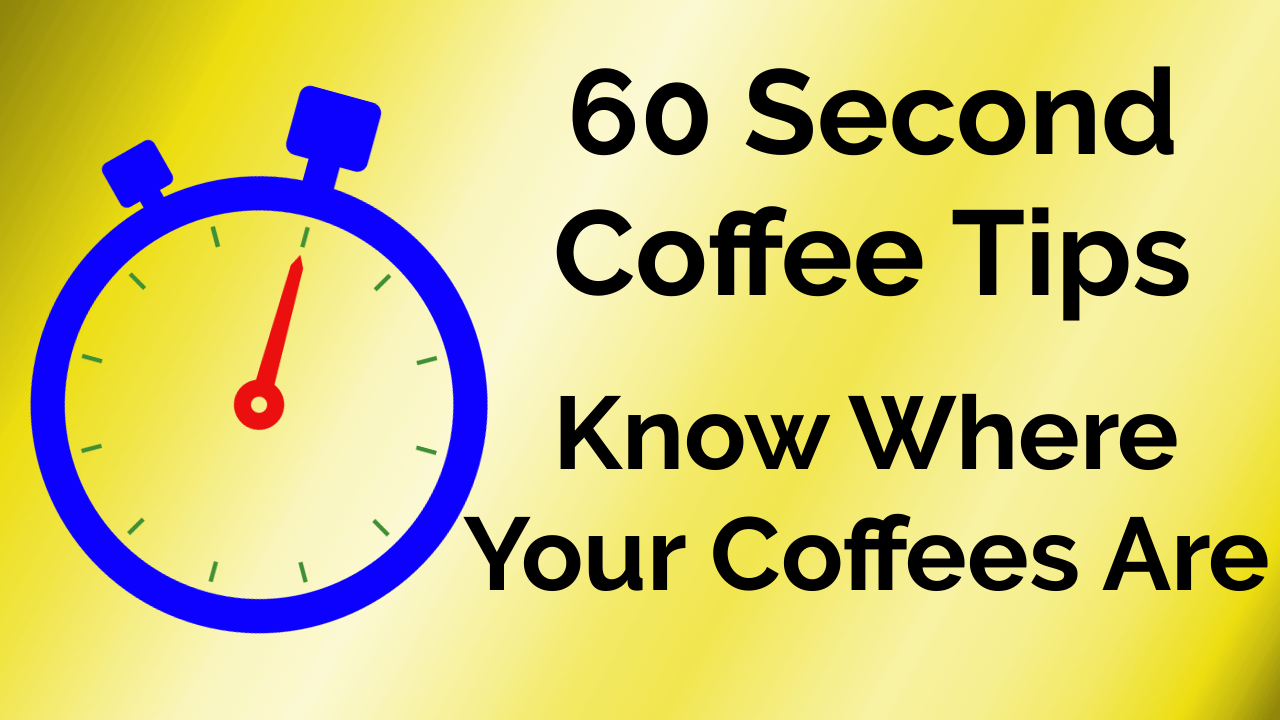 In this week's episode, I talk about freight consolidation. I've heard this story from a number of roasters. They're buying some coffee from one importer on Monday, some coffee from another importer on Tuesday, some coffee from a third importer on Wednesday, and it could be years before they realize that all three importers use the same third party warehouse.
May Episode Schedule
For the first month of episodes I wanted to do tips across a range of topics to give viewers a good sense of what I'd like to do with this. Two episodes are aimed at people who cup coffee, one is for people who taste a lot of espresso, and two are for people who roast coffee. There are some other topic areas that I'd like to cover that aren't included in this first month, but hopefully this gives you a good sense of what to expect.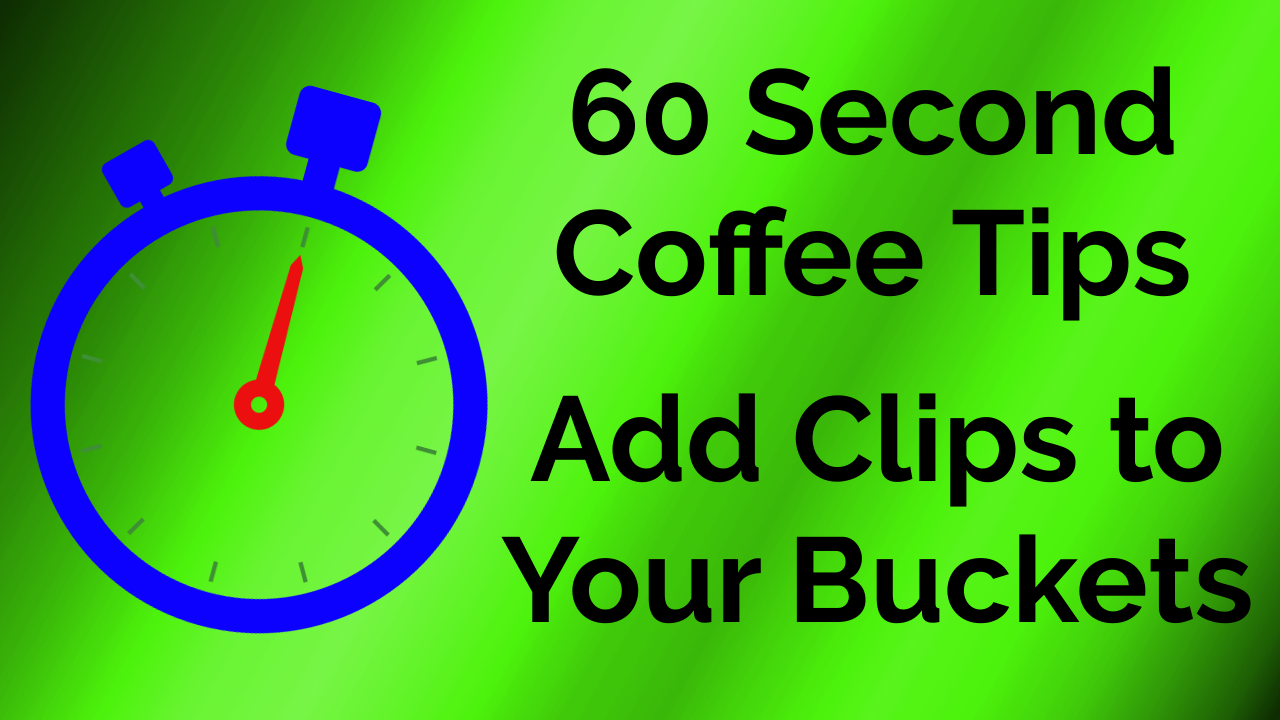 There are a lot of roasters that talk about traceability in the context of knowing where the coffee they buy is coming from and where the money they pay for that coffee is going to. That can be important when making sure that the supply chain you rely on is sustainable and the things that you learn through that work can be helpful in marketing, but the benefits of traceability don't stop when the green coffee gets delivered to your facility, and some of those benefits can be lost if you aren't prepared to continue that traceability through your production operations to the finished product. What's the point of knowing what farm produced your lovely Nicaraguan coffee if you're selling that with a label that says it's from Mexico?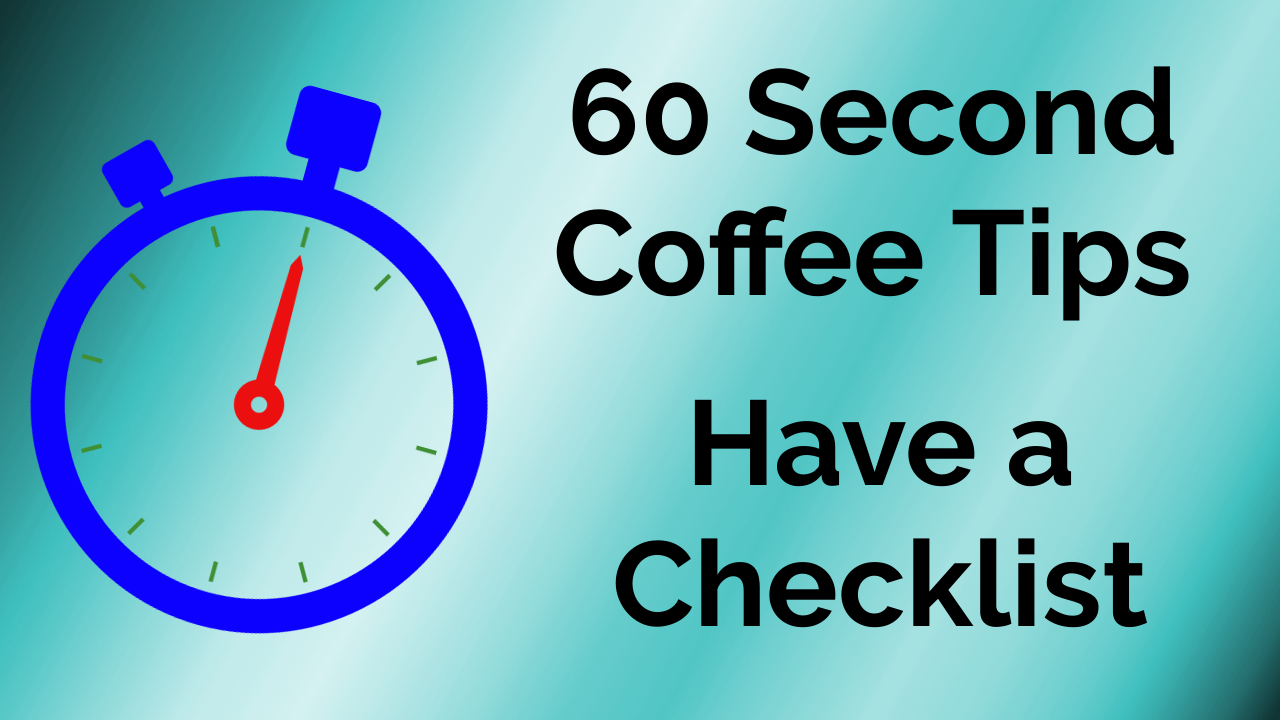 Last month I was out at the Global Specialty Coffee Expo in Seattle, Washington where I served as a judge for the U.S. Roaster Championship competition. One of the cool things about this competition is that it's intended to be accessible to people who just enjoy drinking coffee and are curious about coffee roasting. This becomes obvious in two important ways. First, the sensory evaluation of the coffees is done not on the cupping table, but with cups of coffee that were brewed in a common drip brewer. As roasters, though we might wish otherwise, we often don't have control over how the customer brews the coffee, and this choice presents the coffee in a way that's perhaps most representative of how the typical coffee drinker enjoys the beverage. Second, after the presentation, competitors remain on stage where they serve the coffee to anybody in the audience who is interested in trying the coffee. This allows people who have heard the presentation to try the coffee for themselves, make their own observations, and draw their own conclusions.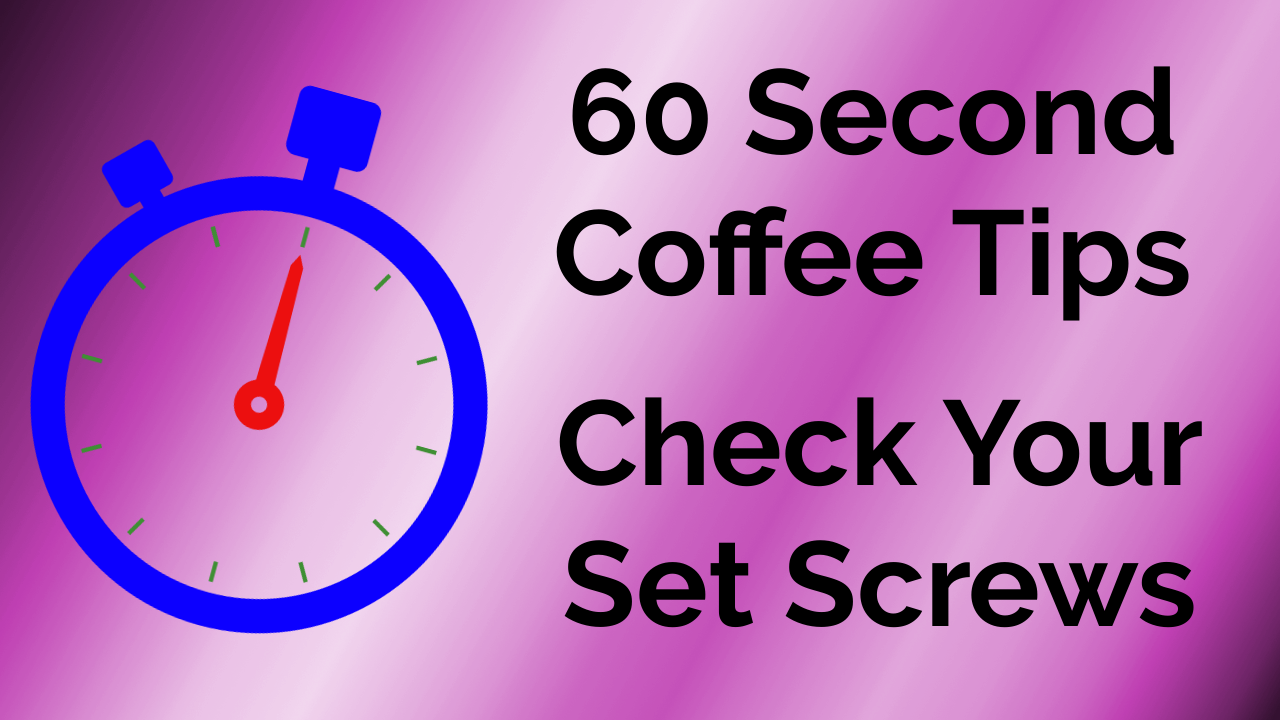 In the 17 years that I've been roasting coffee, I've never had a drum fire. I like to think that this is because I take cleaning and maintenance seriously and don't engage in risky behaviors that can easily cause a fire, but the truth of the matter is that I've also been lucky. Perhaps the closest that I've come to a drum fire was in the story that I tell in the latest episode of 60 Second Coffee Tips.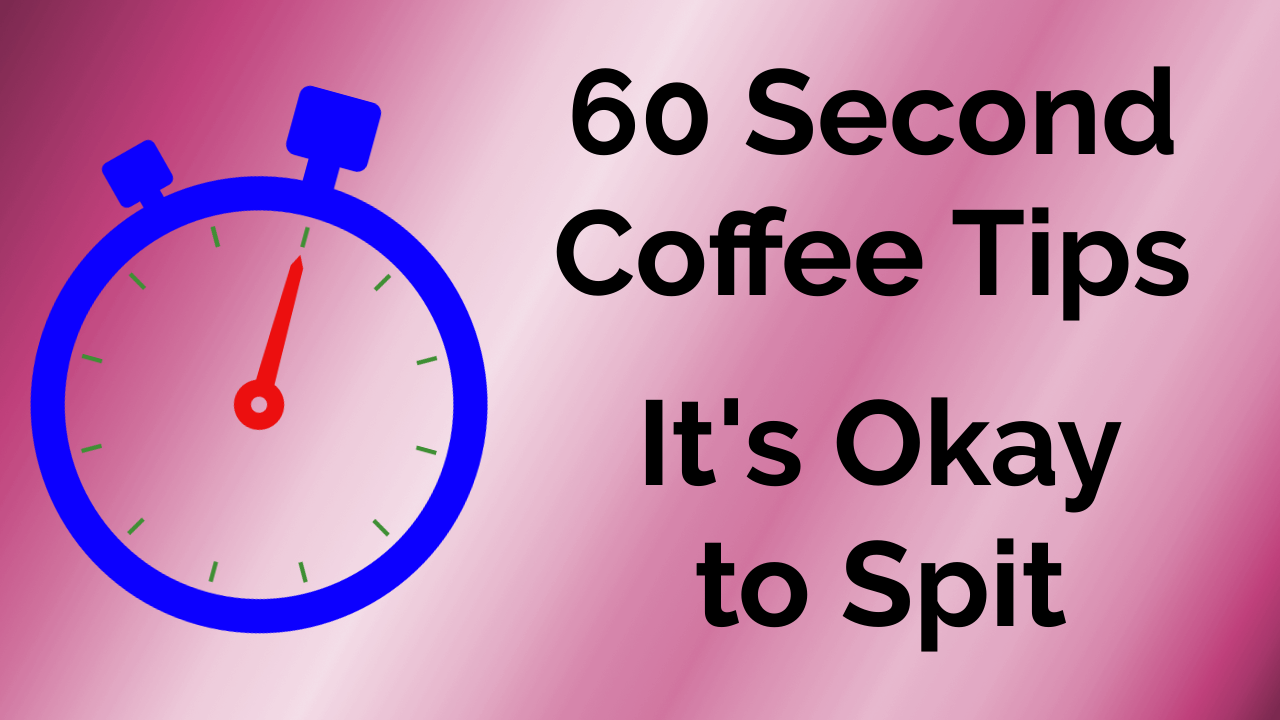 This week's 60 second coffee tip is something that I picked up on at an event during a class that involved trying lots of different ways that a barista can manipulate espresso, moving beyond traditional definitions that might not be best for some of the coffees that are now being served as espresso, and tasting the results. As you might imagine, such a class involves tasting lots of coffee.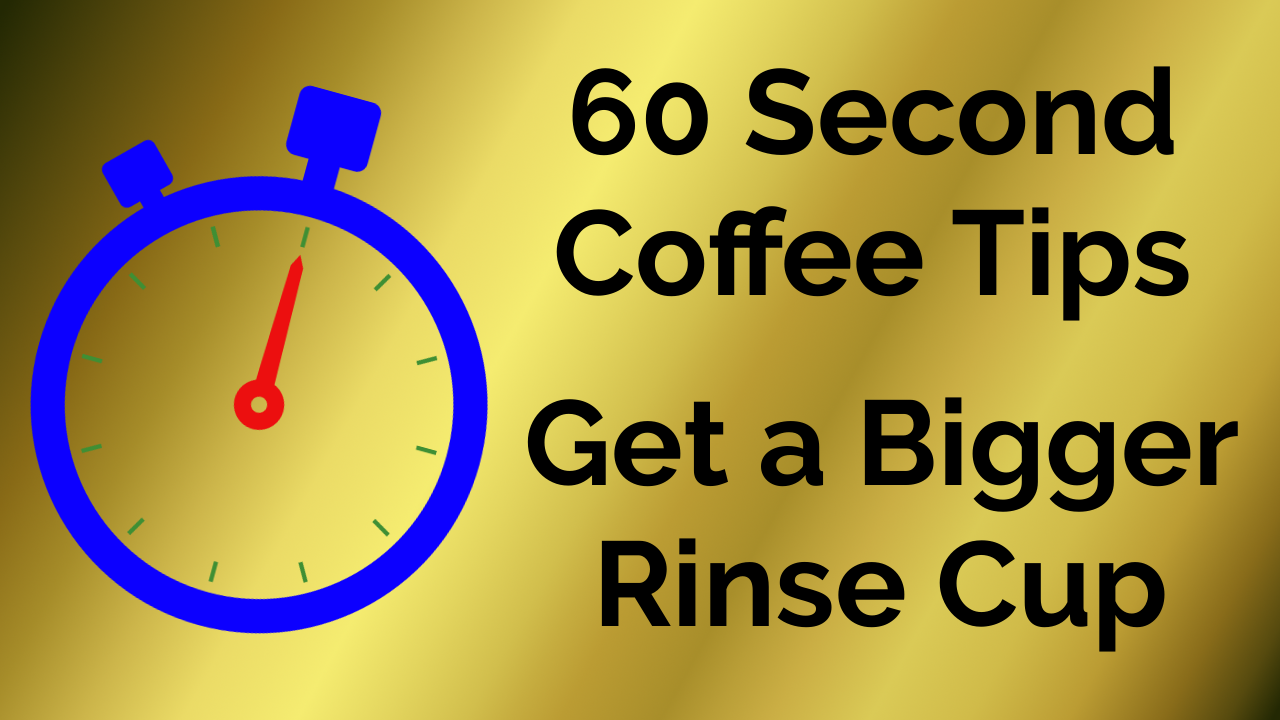 Lately I've been working on a coffee roasting video that I'm expecting will end up being about an hour long. Between it just taking a long time to do the editing and coming down with a cold that prevented me from recording the voice over for some time, it's taking entirely too long to put this together, during which there hasn't been much activity on my YouTube channel. Perhaps because of this, I decided to start a new video project: a weekly series where each episode focuses on a single small tip that I think can help other people working in coffee and each episode only lasts 60 seconds. I'm calling the series 60 Second Coffee Tips. Any aspect of working in coffee is fair game for tips. I showed this first video around at the recent Global Specialty Coffee Expo to get a sense of what other coffee pros thought about this and the reaction has been generally enthusiastic so hopefully people will watch these and perhaps I'll be able to get some other people to record their tips so that this isn't just me every week.